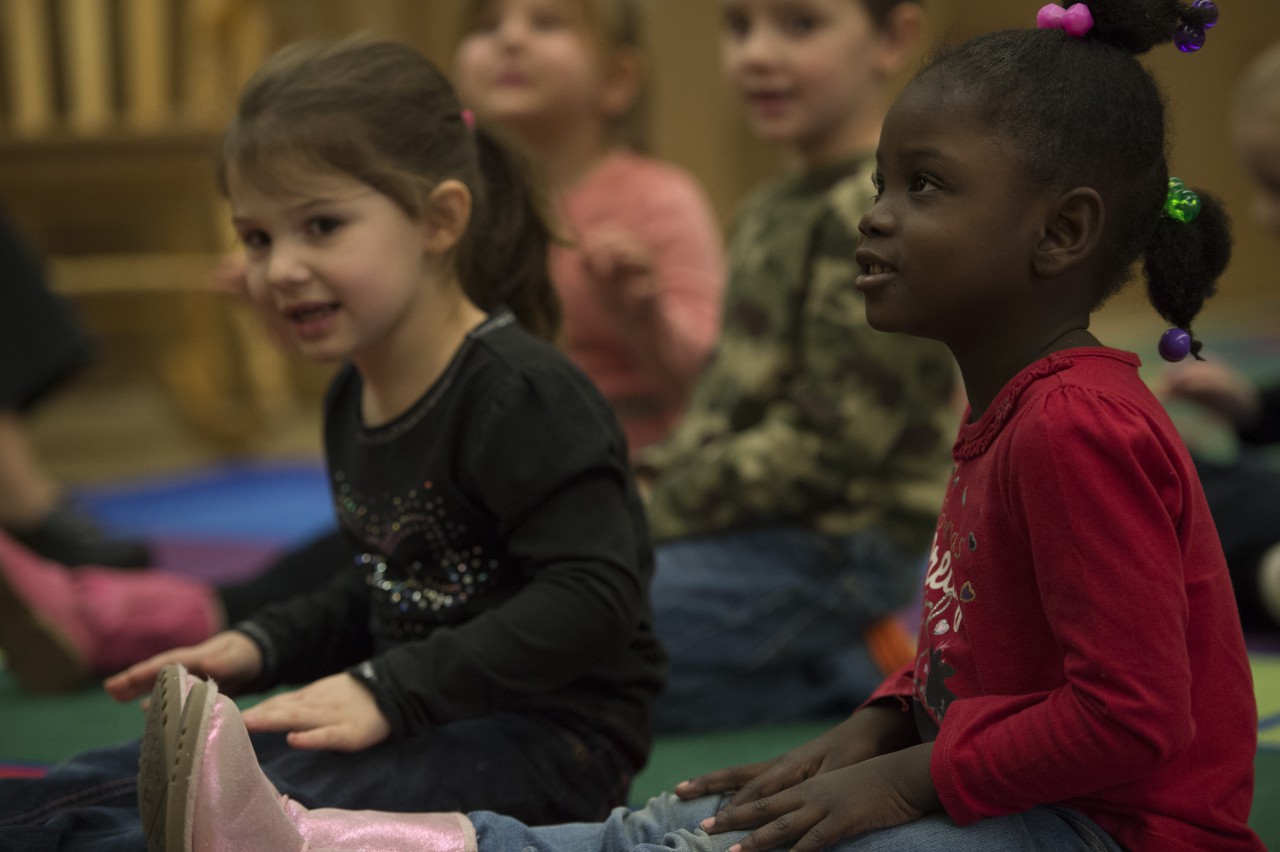 Kindermusik@School, our unique and celebrated classroom program, is a valuable addition to any preschool, pre-K, or early elementary curriculum. Our program uses music-and-movement activities to build listening skills, receptive and expressive language skills, and social-emotional skills such as turn-taking and self-control. It is based on our years of experience developing award-winning and research-based early childhood materials and curricula. Kindermusik@School aligns with the Early Head Start School Readiness Goals for Infants and Toddlers and the Head Start School Readiness Goals for Preschool Children.
Our "music class in a box" approach delivers everything teachers need to implement Kindermusik in their classrooms. The friendly voice on the Teach-Along Album guides children through a series of playful, interactive, and developmentally appropriate music-and-movement activities that incorporate high-quality, safety-tested instruments and manipulatives. Easy-to-follow teacher's guides provide a lesson overview, highlight developmental benefits, and offer optional activity extensions. Our materials give teachers the freedom to observe, manage, assess, and enjoy interacting with the group and with individual children.
We share Head Start's philosophy on the critical role of family and caregivers in a child's development. Our home materials support and facilitate family engagement and reinforce classroom learning at home.