TEACH CLASSES. BOOST YOUR CAREER. CHANGE LIVES.
Enhance your teaching methods, improve classroom management, or upgrade age-specific music classes with Kindermusik's new on-demand training!
NEW ON-DEMAND WORKSHOPS AND COURSES ARE LIVE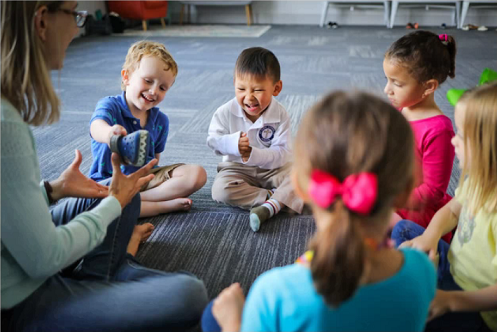 Our music-based workshops and age-level courses are perfect for early childhood teachers and advocates, early music education professionals, and studio entrepreneurs.
You'll receive:
Engaging research-based content
Actionable takeaways
Convenient self-paced instruction
Certificates of completion
And more!
WHAT GRADUATES ARE SAYING:
Our staff really enjoyed this training, and I can't wait to see how they implement these new resources and knowledge with our community families!
- Family Engagement Liaison
Gadsden ISD (Sunland Park, NM)
The age-level training and bonus curricula had so many great tips and techniques. It was so fun that the kids didn't even notice they were learning all about pitch, rhythm, and beginning notation.
- Kindermusik Accredited Educator
WANT MORE TRAINING INFORMATION?
Sign up below to get an inside look at our new on-demand offerings! We don't share your information with anyone.