A Strong Foundation For Early Learning
You already know that music is one of your baby's favorite things, but did you know that it's also one of the best things for his developing mind? Your baby's brain is filled with billions of neurons waiting to be connected through sensory stimulation. Our baby music classes offer a sensory-rich yet caring and gentle environment. The activities and relationships you engage in there will develop and strengthen your baby's neural pathways, enhance your growing parent-child bond, and help you understand the how's and why's of your baby's development.
In class, babies and infants explore and react to new sounds, sensations, and environments. They begin to use developmentally appropriate instruments like shakers, rattles, drums, and tambourines in instrument-play activities that engage and develop both hemispheres of the brain. They benefit from both side-by-side play with other babies, and cuddling and rocking time with you. In baby class you'll get to babble, hum, and dance together–all key ingredients in your baby's development of early social skills.
Older babies will start to develop both gross- and-fine motor skills through fingerplays and movement activities. They'll discover more about how their bodies work and move as they become new walkers.
It's never too early to give your baby a musical start. Come join the fun and experience the delight of watching your baby learn and grow in Kindermusik's baby classes.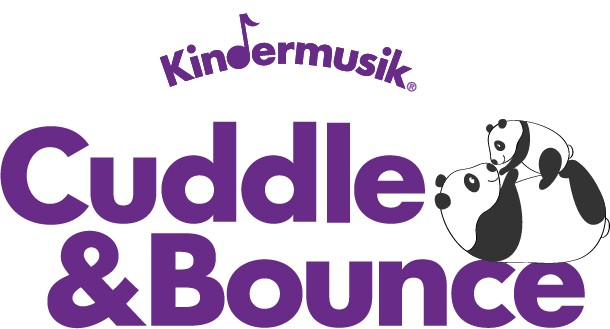 Cuddle & Bounce | Newborn to 1
In Cuddle & Bounce, a joyful first Kindermusik experience, parents and their newborns, infants, and crawlers engage in instrument play, dance, exploration time, and together time. These 45-minute classes strengthen critically important early parent-child bonds, and give you the opportunity to learn about your baby's early development, fine-tune your baby-communication skills, and receive expert advice and parenting resources based on the most recent child development research. Cuddle & Bounce classes offer monthly enrollment and a year's worth of exciting 4-week sessions, each with its own baby-friendly theme. Bring the learning home with our helpful Kindermusik@Home website, which gives you anywhere-access to music, stories, developmentally appropriate activities, useful parenting information, and more.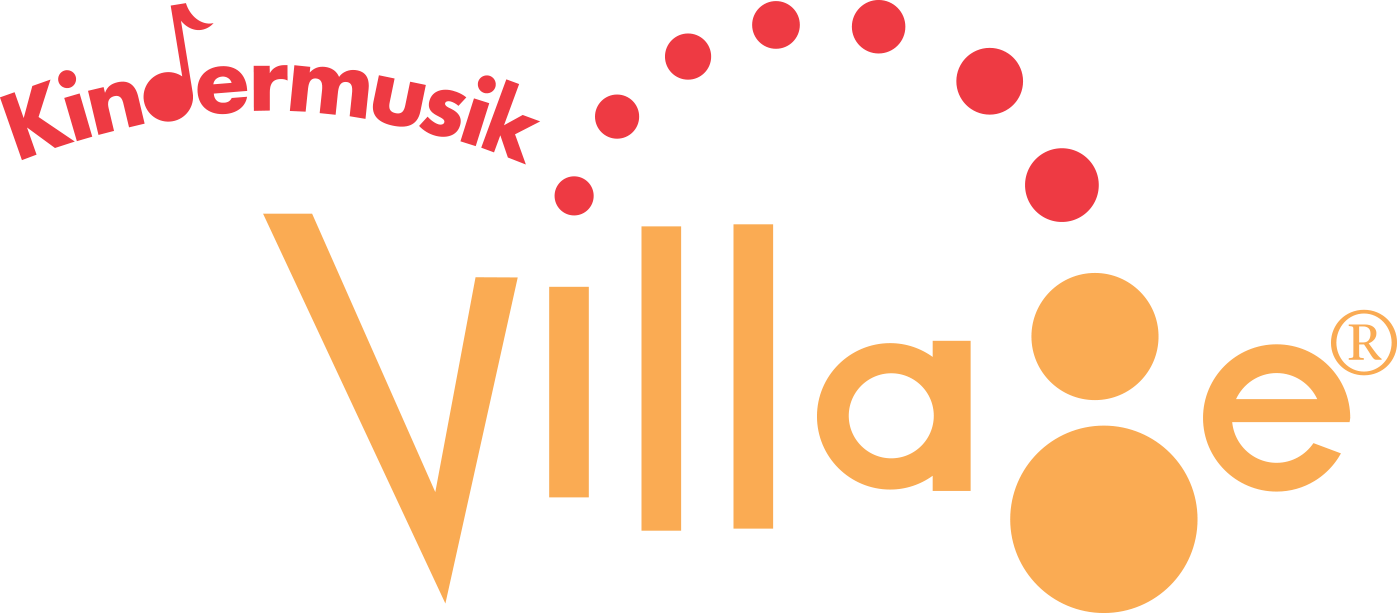 Village | Newborn to 1.5
The 45-minute Kindermusik Village classes offer babies and young toddlers the perfect start in life, both musically and developmentally. Over the course of this 15-week session, your baby will begin to develop a sense of rhythm and steady beat while listening to rhymes and music and playing with baby-safe instruments. You'll share cherished together time while bouncing, swaying, tapping, and dancing together in activities that build muscle strength and motor skills. Village classes are a fun way to nurture your relationship with your baby while connecting with other families experiencing the wonders and challenges of this all-too-brief life stage. Kindermusik home materials let you continue the learning and fun at home with books, CDs, instruments, and more.
Classes for Other Age Groups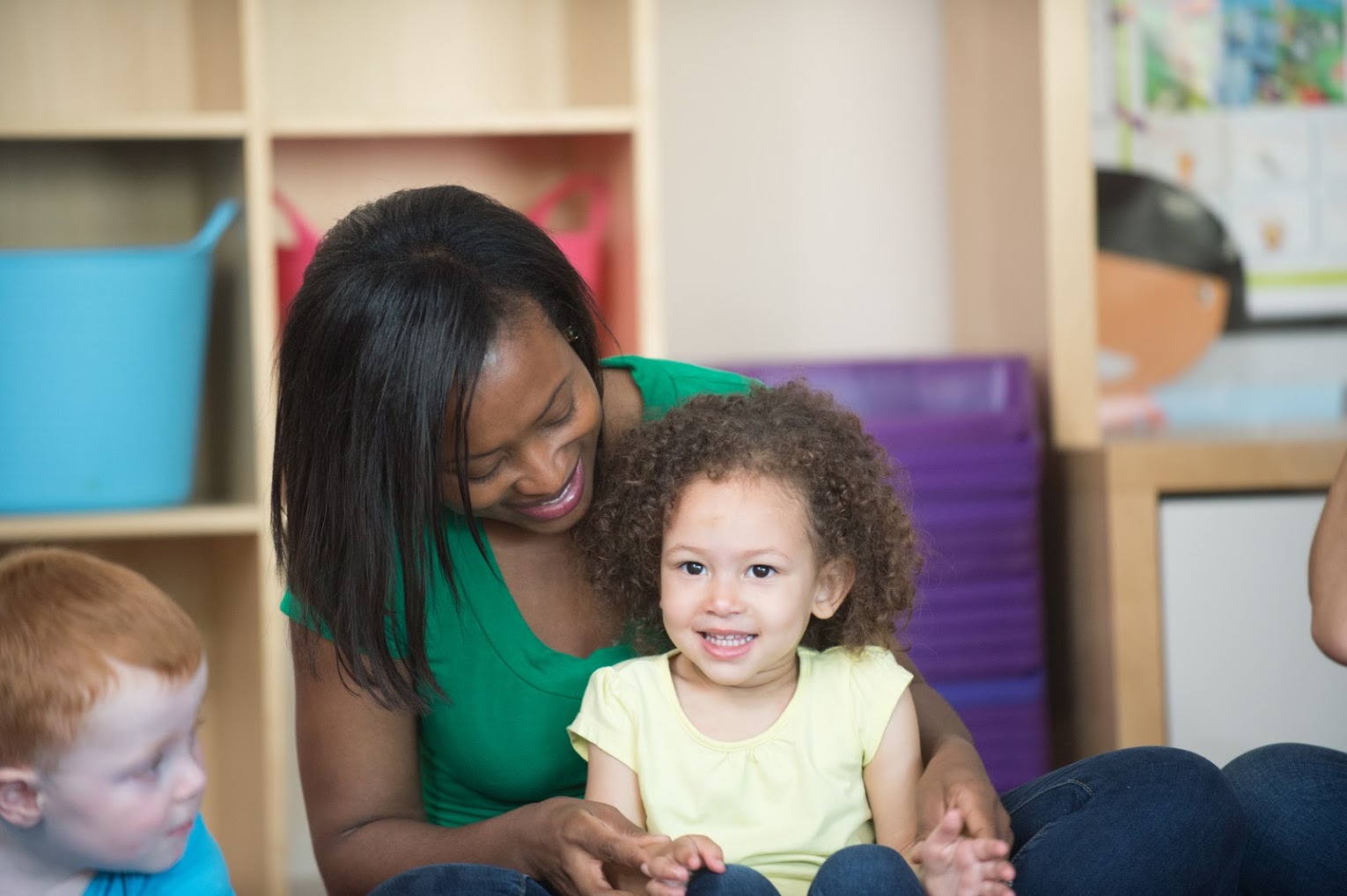 Toddlers | Ages 1 to 3
Our classes for older toddlers serve up plenty of music-and-movement fun while nurturing your child's growth and development.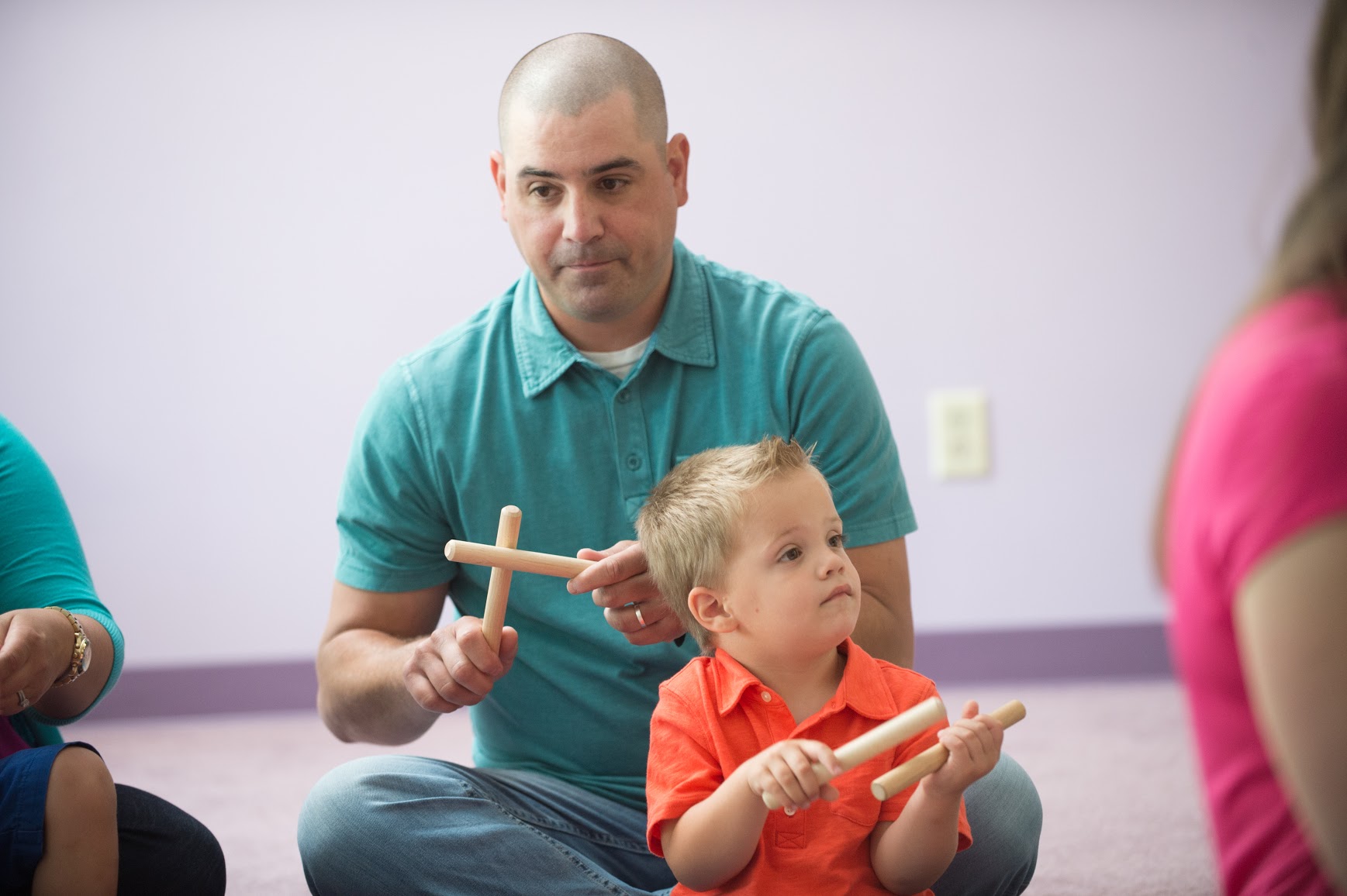 Preschoolers | Ages 3 to 4
Build on your preschooler's natural love of music, storytelling, and imaginative play with age-appropriate group activities that nurture all areas of a child's development.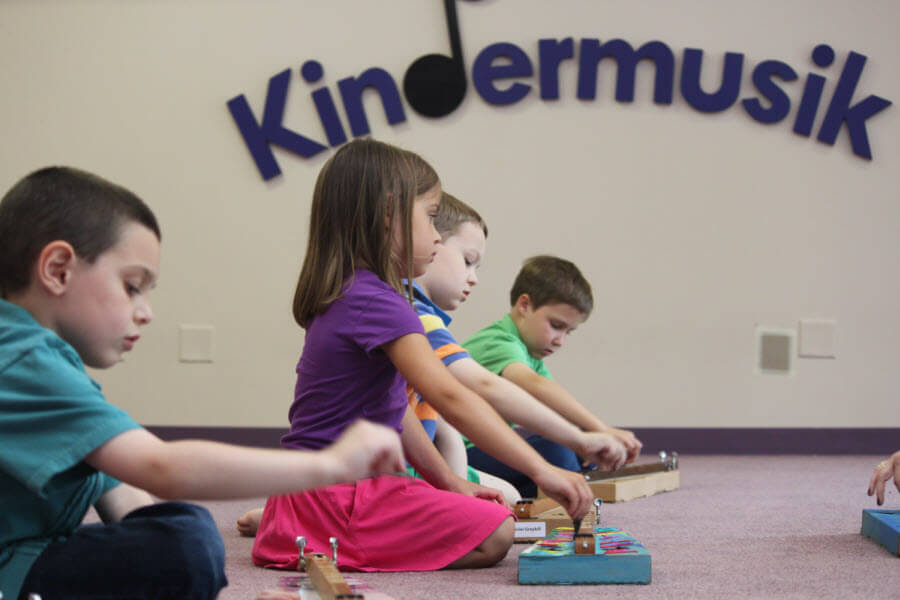 Big Kids | Ages 4 to 7
Engage your growing child in music-and-movement activities that promote language and social-emotional skills, early math and literacy, physical coordination, creativity, and more.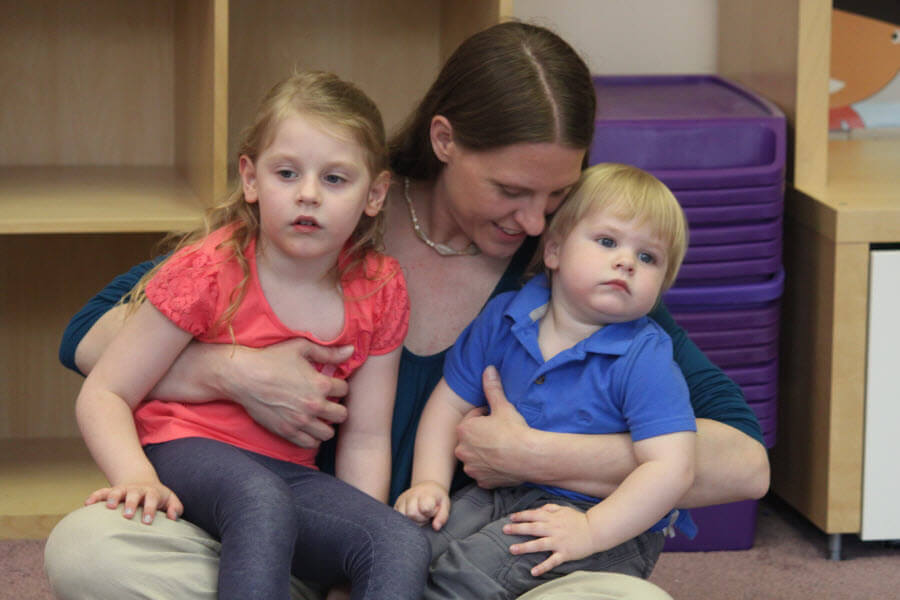 Mixed Ages | Newborn to Age 7
Multi-age classes are perfect for families with more than one young child, and accommodate all levels of learning and musical interest.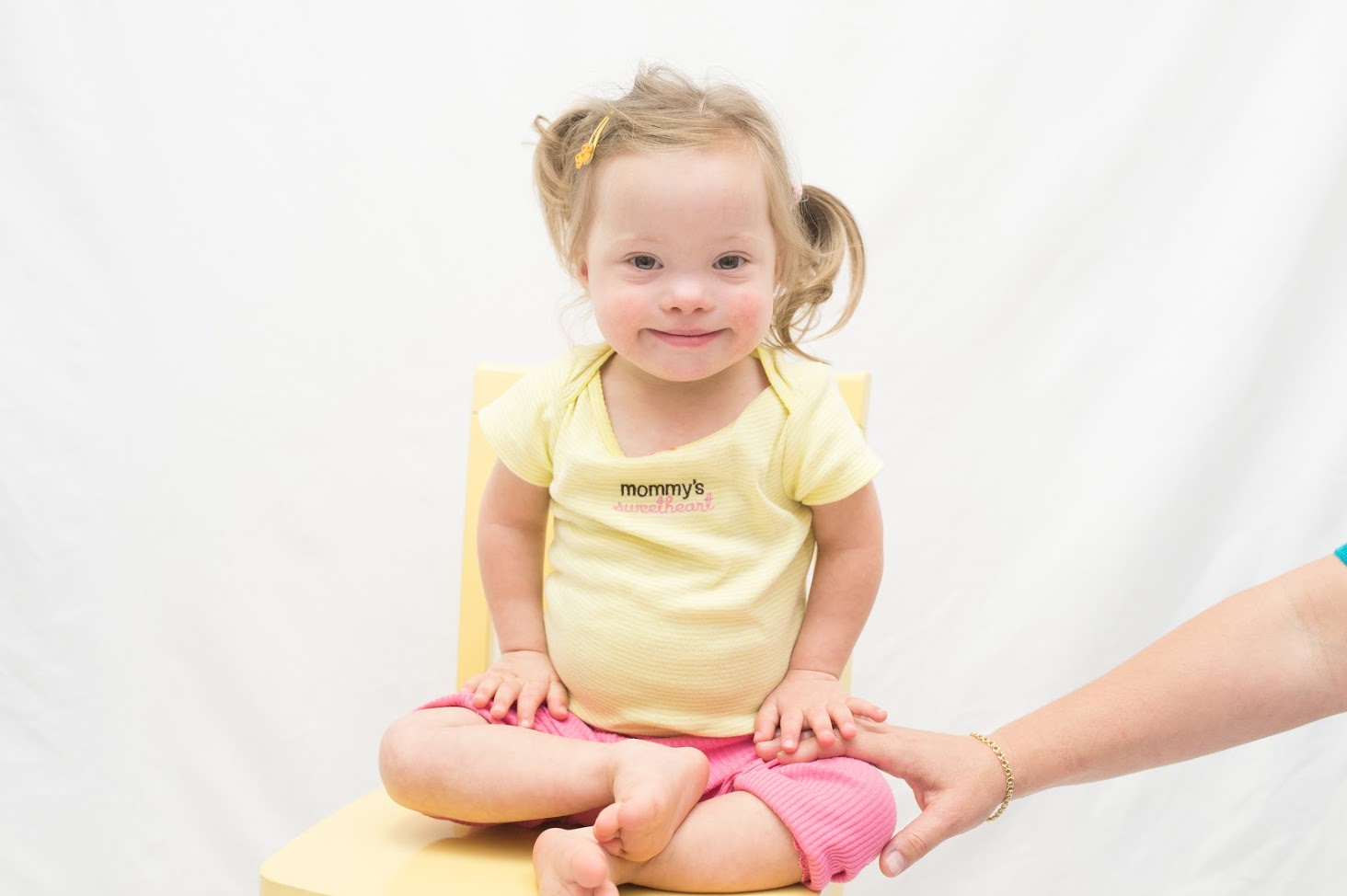 Special Needs
Kindermusik can be an effective part of the educational and therapeutic plan for young children with developmental challenges.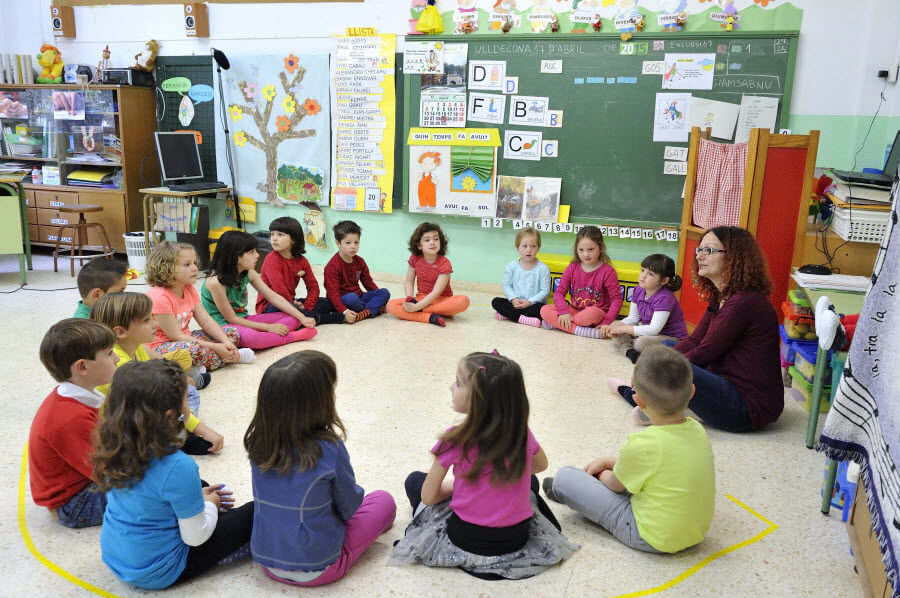 English Language Learners
Kindermusik classes are the perfect way to support your child in learning to master English as a Second Language.