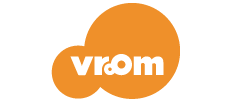 Peekaboo...I Love You!
There's no hiding your love for your child—especially during a game of peekaboo! The time-honored tradition of hide-and-reveal rarely fails to elicit smiles and squeals from delighted infants and children. This month, we're happy to share our oh-so-fun PEEKABOO tips and song!

Vroom turns shared moments into brain-building moments. Whether it's mealtime, bathtime, or anytime in-between, there are always ways to nurture our children's growing minds. Download the free app to your smartphone for daily brain-building fun on the go!