The earlier children are exposed to a new language, the greater their chances for fluency. In fact, research indicates that children who start learning a second language before age seven are more successful language learners. Science has shown that listening to music and processing language activate similar areas of the brain, and researchers have discovered evidence that music enhances the auditory and cognitive abilities that play a role in second language acquisition.
Kindermusik classes are the perfect way to support your child as he learns to master English as a Second Language. Our lessons use music, which stimulates language acquisition, and whole-body physical expression, which improves retention, to drive home the learning. Your child will sing and dance to English songs; enjoy engaging stories with a variety of themes; and learn new vocabulary, phrases, and expressions in a fun, natural, and developmentally appropriate way. You'll be amazed at how your child's confidence and English vocabulary will grow from week to week.
Kindermusik's immersive English Language Learning (ELL) curriculum offers an introduction to English through songs, storytime, puppets, and more, allowing your child to begin to learn a second language in a fun, natural, and developmentally appropriate way. Our ELL classes are rooted in research on second language acquisition and utilize methods such as repetition and Total Physical Response (TPR), a language teaching system based on the coordination of language and physical movement. You'll be amazed at how quickly your child's confidence and English vocabulary will grow as he learns to master English songs, phrases, and expressions each week.

Designed for children in non-English-speaking countries, ABC English & Me is an exciting mix of music-and-movement activities designed around traditional early childhood themes, with an introduction to English words, phrases, and expressions woven seamlessly into the mix. The 30-minute classes offer English-language immersion through songs, music, stories, puppet play, and more, and encourage acquisition and retention through the use of Total Physical Response (TPR). Your child will delight in the fun of learning the sounds, expressions, cues, cadences, words, and phrases that comprise the English language in an active, developmentally appropriate, playful, and pressure-free environment. The learning continues at home with Kindermusik home materials that include English-building songs, stories, games, videos, and crafts projects, as well as translations of parent information for non-English-speaking caregivers.
Classes for Other Age Groups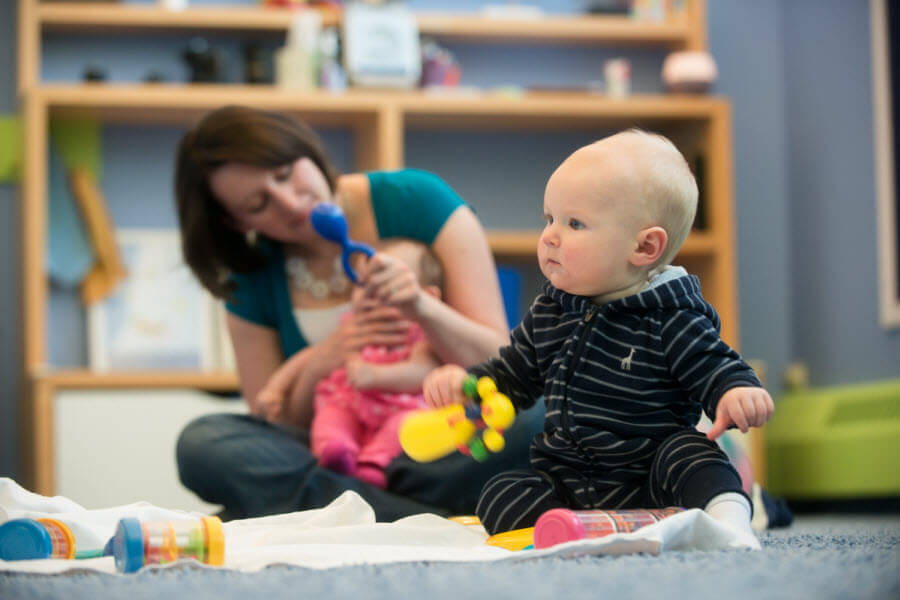 Infants & Babies | Newborn to Age 1
Give your baby or young toddler the perfect start in life, both musically and developmentally.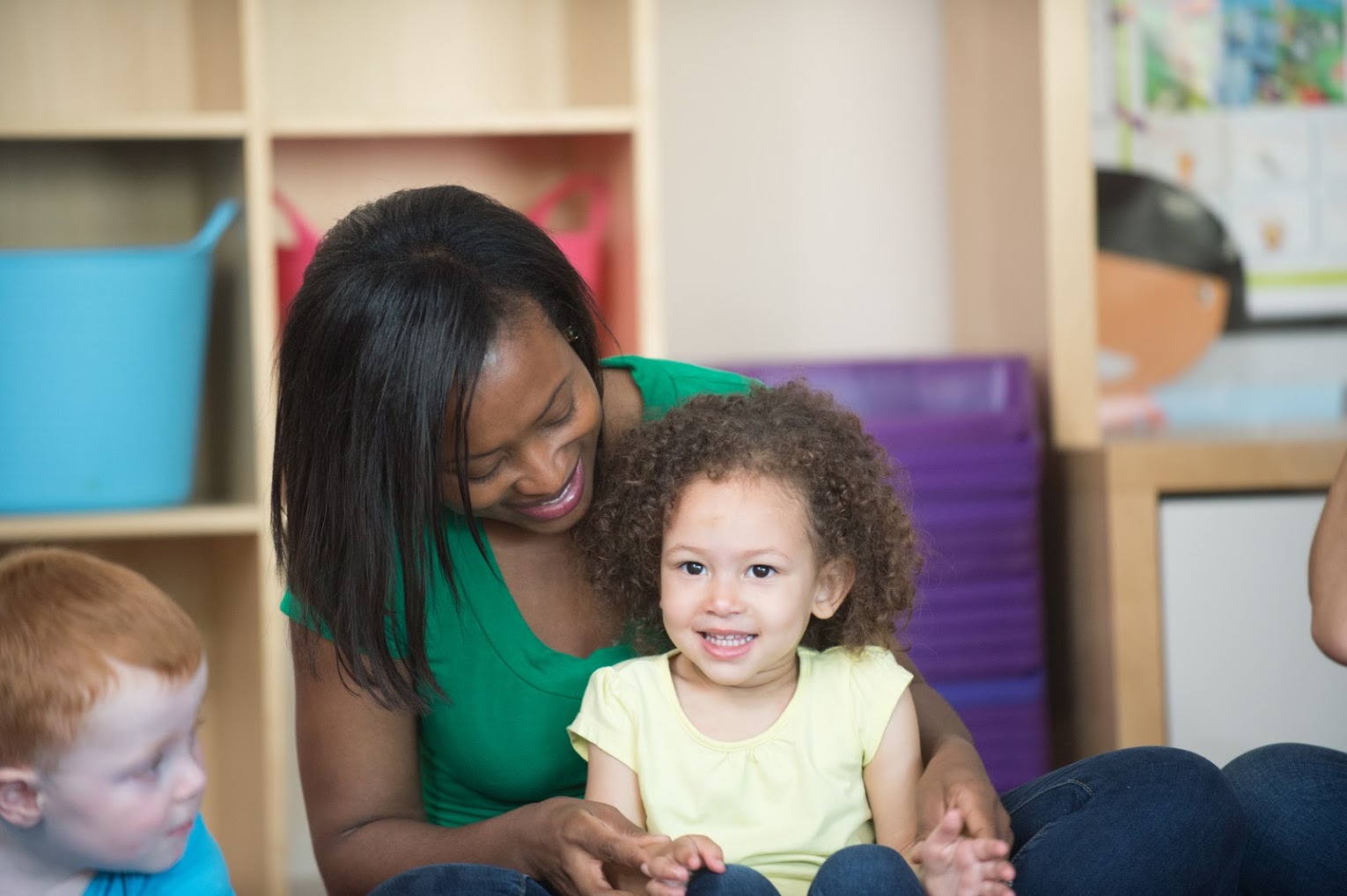 Toddlers | Ages 1 to 3
Our classes for older toddlers serve up plenty of music-and-movement fun while nurturing your child's growth and development.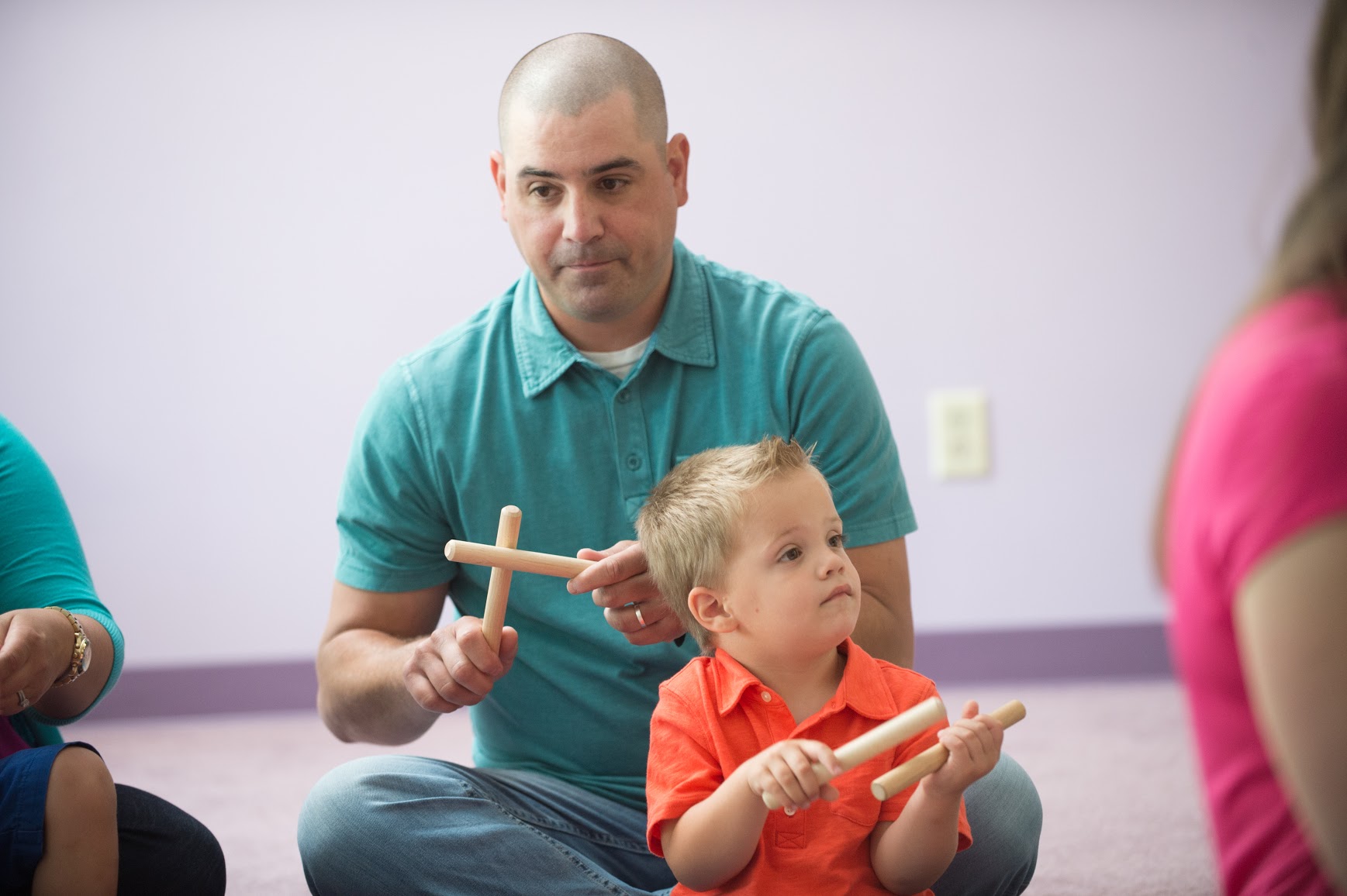 Preschoolers | Ages 3 to 4
Build on your preschooler's natural love of music, storytelling, and imaginative play with age-appropriate group activities that nurture all areas of a child's development.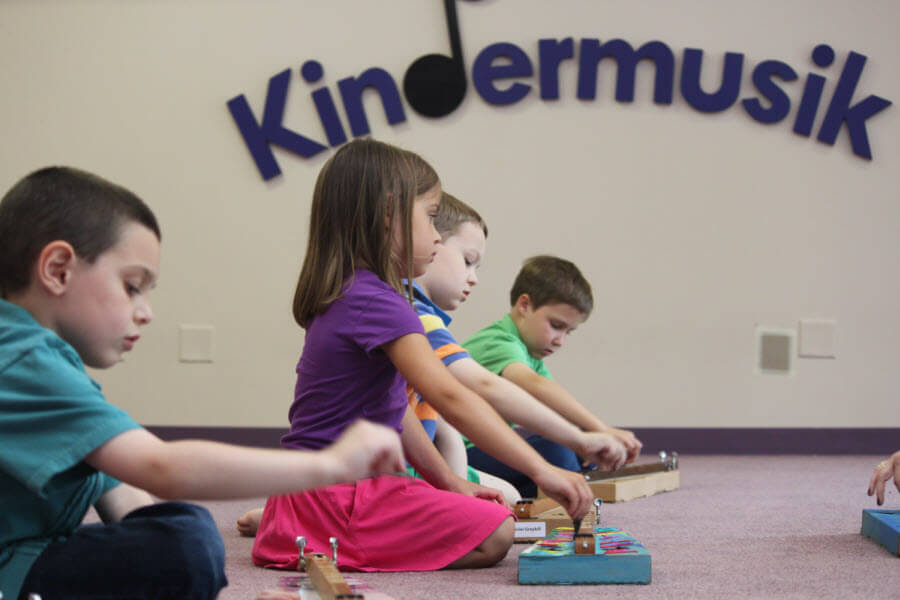 Big Kids | Ages 4 to 7
Engage your growing child in music-and-movement activities that promote language and social-emotional skills, early math and literacy, physical coordination, creativity, and more.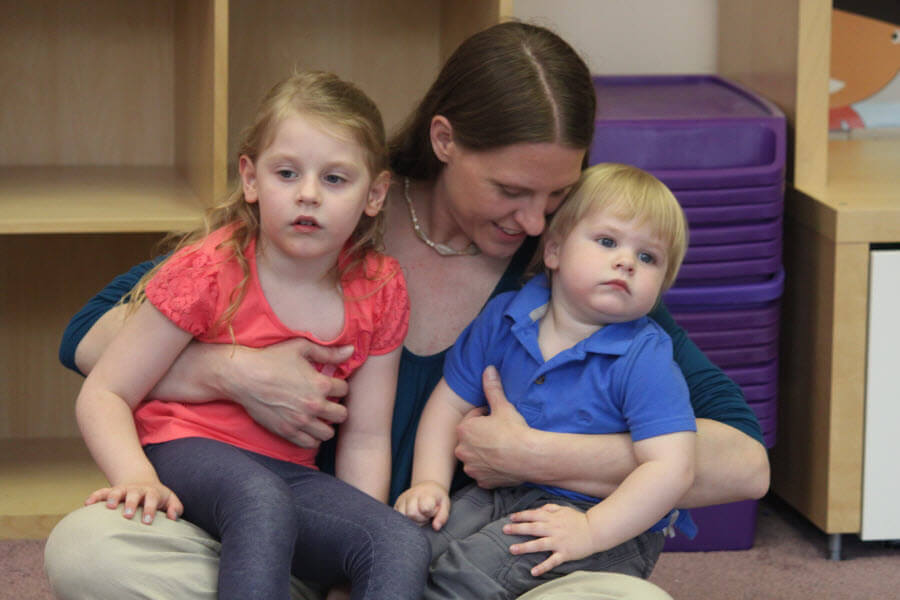 Mixed Ages | Newborn to Age 7
Multi-age classes are perfect for families with more than one young child, and accommodate all levels of learning and musical interest.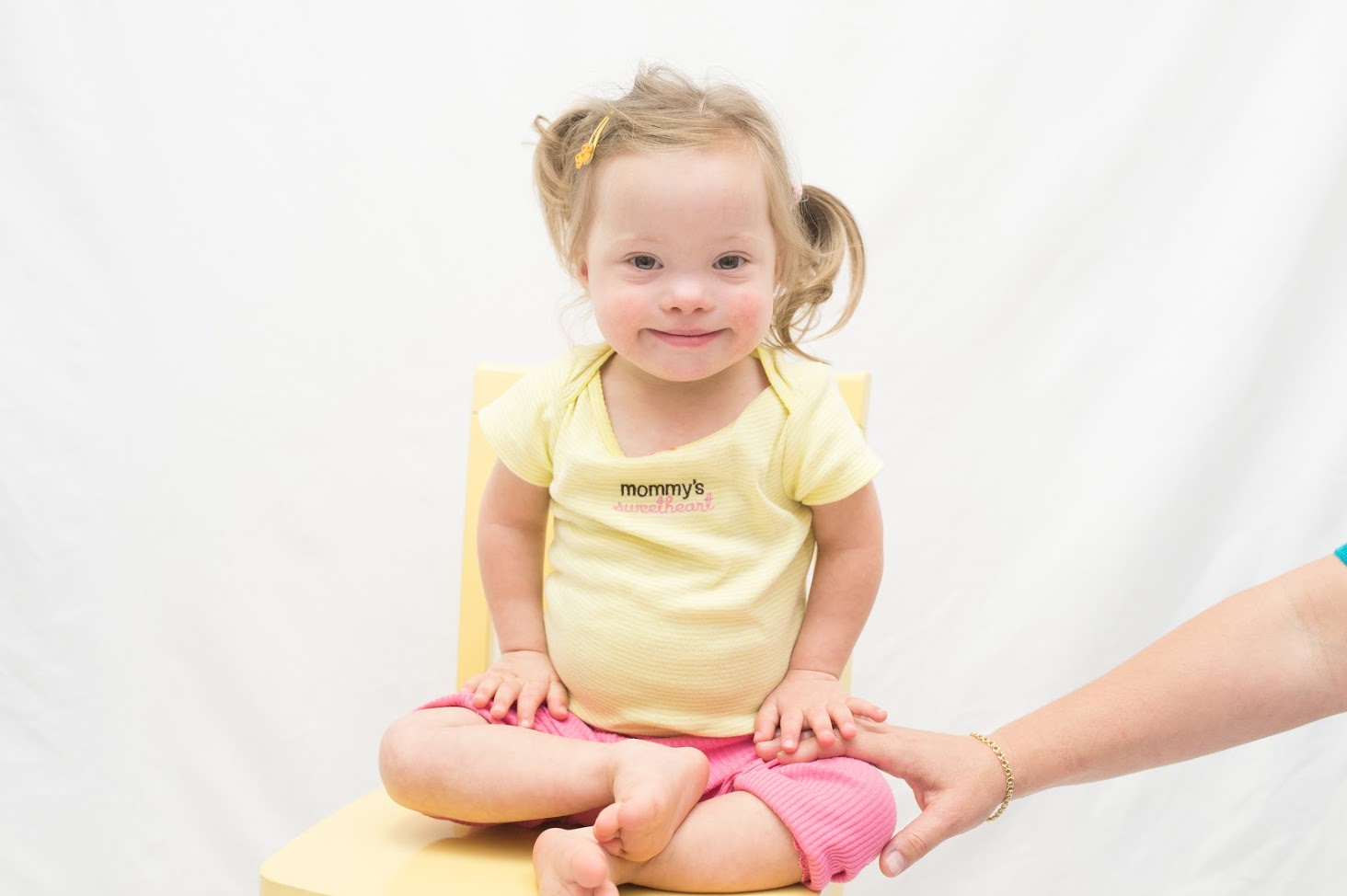 Special Needs
Kindermusik can be an effective part of the educational and therapeutic plan for young children with developmental challenges.